USC head football coach Lincoln Riley isn't ashamed to admit it — the Trojans' coaching staff is well-versed on college football's transfer portal and there's a reason why his Pac-12 program has welcomed the nation's top-ranked transfer haul in 2022, according to 247Sports. Riley has completely flipped USC's roster ahead of his first season with several high-profile players, including former five-star Oklahoma quarterback Caleb Williams.

"We've now — I hate to say — we've kind of become pros at it. We've done it enough," Riley said last month. "So we kind of have our routine, when a guy goes in, of exactly who's responsible for what, how it gets to each coach, how we evaluate not only the on the field but the off the field, the academics' situation, all that and then just trying to find guys that check all the boxes."

Riley isn't the only first-year head coach using the portal to his advantage. LSU's Brian Kelly, Oklahoma's Brent Venables, TCU's Sonny Dykes and Mario Cristobal at Miami all currently hold top-10 transfer classes.

According to the 247Sports 2022 Transfer Football Team Rankings, here's a look at the nation's top 10 classes exiting spring.
1. USC Trojans (85.12 points)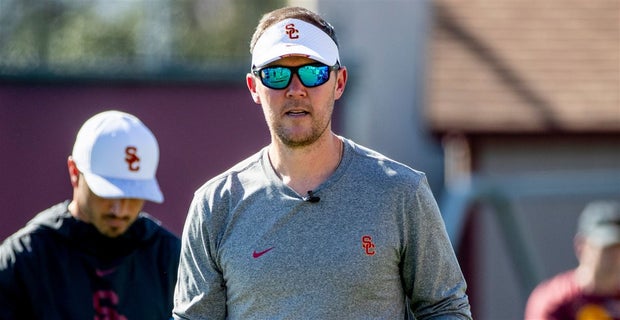 Number of transfers: 15
The word: Williams followed Riley to USC, which garnered plenty of reaction when the top-ranked player in the portal made his move. He wasn't alone either, with wideout Mario Williams also making the trek from Norman to Los Angeles. Another notable transfer addition was running back Travis Dye, who starred for Oregon last season before making his way down to the coast to USC. The Trojans' most recent pull was elite Arizona State defender Eric Gentry. He'll start immediately at linebacker and join former Alabama linebacker Shane Lee in the battle for reps.
2. Ole Miss Rebels (82.05)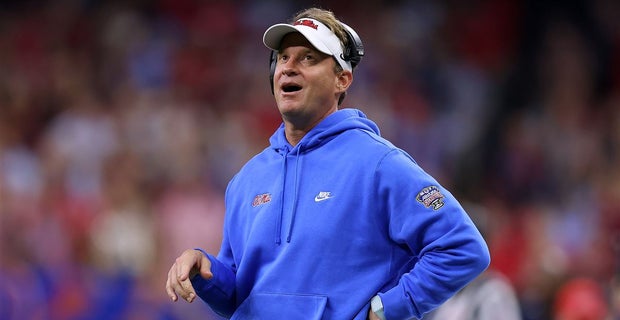 Number of transfers: 14
The word: Lane Kiffin went after elite talent in the portal and landed two of the nation's top transfers in quarterback Jaxson Dart (USC) and ballcarrier Zach Evans (TCU). Ole Miss also coaxed tight end Michael Trigg away from USC to join Dart. Prior to USC's recent portal surge, Ole Miss held the nation's top transfer class at one point, which resulted in surprising comments from Kiffin.
"People say, 'Oh, you guys were No. 1 in the transfer portal,'" Kiffin said after spring practice ended. "Who cares. That doesn't mean anything. You don't get trophies for that. And just because things look good on paper and good players doesn't mean they mesh together. Look at basketball, NBA basketball. These teams are supposed to be great, but just because you have a couple great players on the rosters doesn't mean (you win). That's not how it works. So we've got a lot of work to do putting them together, getting them to buy into the culture and all that. It's kind of like we've got all these new adoption kids that were raised in all these different places. It's not like they're all high school kids. These kids are three, four years at other colleges. So that's a new, other world to try to do, we're going to do."
3. LSU Tigers (72.85)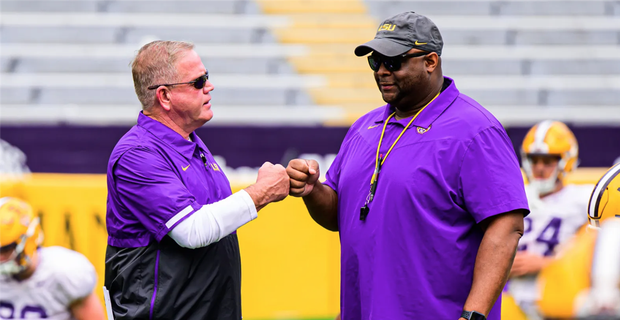 Number of transfers: 15
The word: Kelly expects to win now at LSU evidenced by the sheer number of transfers he took this cycle in Baton Rouge after the Tigers produced 10 selections in the 2022 NFL Draft, second only to defending national champion Georgia. That speaks to the player development shown at LSU prior to Kelly's arrival. Unfortunately for the Tigers, on-field results have lacked since the LSU's unbeaten run to a title in 2019. After losing cornerbacks Eli Ricks to Alabama and Derek Stingley Jr. to the NFL, the Tigers are hoping a couple portal additions provide immediate help. Keep an eye on Arizona State quarterback transfer Jayden Daniels, too. He's battling Myles Brennan and Garrett Nussmeier for QB1 honors.
4. Oklahoma Sooners (60.06)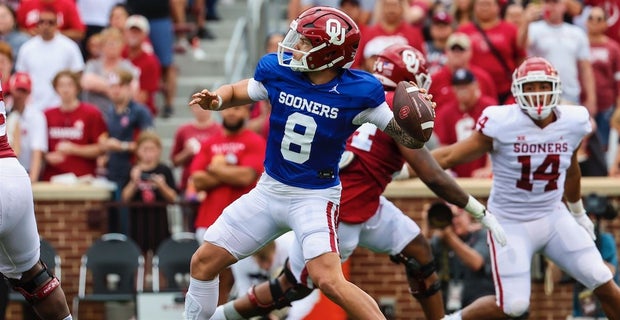 Number of transfers: 12
The word: Venables made sure to cover up the loss of Caleb Williams to USC and top wideout Jadon Haselwood to Arkansas with UCF's Dillon Gabriel, who was planning to sign with UCLA before the Sooners swooped in. He's one of a dozen newcomers to the Sooners through the portal as Venables has been one of the nation's most active on the transfer market. Oklahoma landed four four-stars and eight three-stars, according to the individual transfer rankings, so development will be vital for Venables.
5. Alabama Crimson Tide (57.68)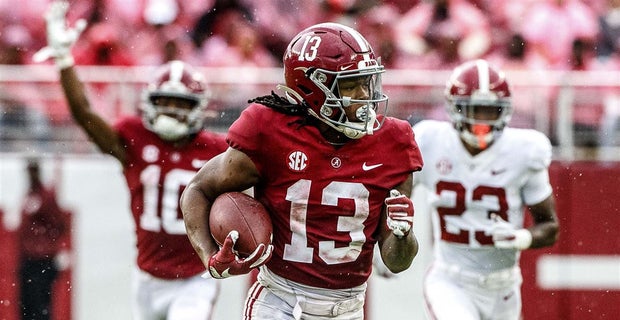 Number of transfers: 5
The word: Small in number but deep on talent, Alabama has landed several instant-impact starters out of the portal this offseason, including Georgia's top returning receiver, Jermaine Burton. In addition, the Crimson Tide signed Georgia Tech running back Jahmyr Gibbs, the aforementioned Ricks and recently garnered commitments from Vanderbilt multiyear starting offensive lineman Tyler Steen and Louisville deep threat Tyler Harrell. Nick Saban addressed several areas that needed instant fill-ins and the defending SEC champions did not disappoint with their pick-ups this transfer cycle. In all, Alabama signed three of 247Sports' top 10 transfers this cycle.
6. UCLA Bruins (57.58)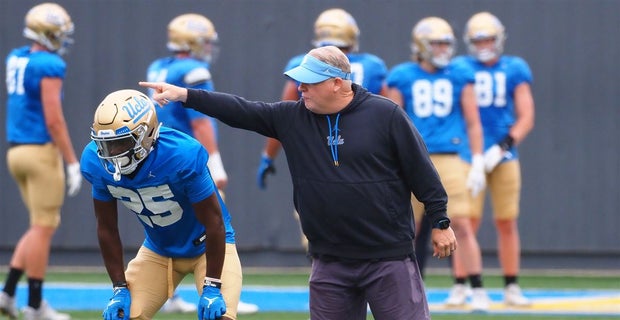 Number of transfers: 12
The word: Chip Kelly and UCLA tapped North Texas for pass-rushing brothers Grayson and Gabriel Murphy along with another from-the-same-team tandem in Oregon's Jaylan Jeffers (offensive tackle) and Jaylin Davies (cornerback). The Bruins tried to sign UCF quarterback Dillon Gabriel as well, but he bolted a commitment to UCLA for Oklahoma when Dorian Thompson-Robinson decided to return. Out of the 12 transfers thet UCLA signed, the only skill players are former UCF pass-catcher Titus Mokiao-Atimalala, along with Duke's Jake Bobo. This is a crucial season for Kelly and staff and the Bruins feel they've landed impact transfers.
7. South Carolina Gamecocks (57.33)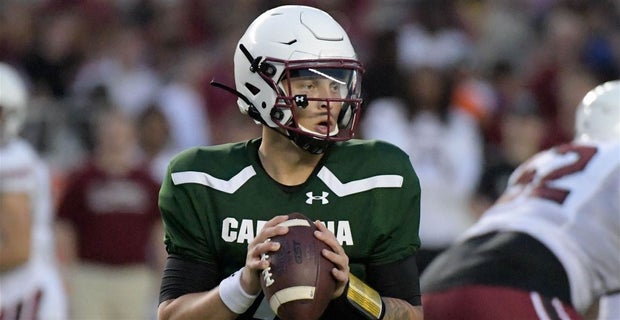 Number of transfers: 9
The word: Spencer Rattler is the highest-rated quarterback to ever sign with the Gamecocks if you consider his prep billing prior to landing at Oklahoma as a headliner in the Sooners' 2020 class. He was one of this cycle's top available transfers and South Carolina landed his commitment in December. He was joined in Columbia by tight end Austin Stogner from Oklahoma along with several other expected impact players, including wideout Antwane Wells from James Madison.
"I think the biggest thing is, I don't have to motivate him," Gamecocks head coach Shane Beamer said about Rattler this spring. "He's got a chip on his shoulder, and he is very motivated."
8. Texas Longhorns (54.25)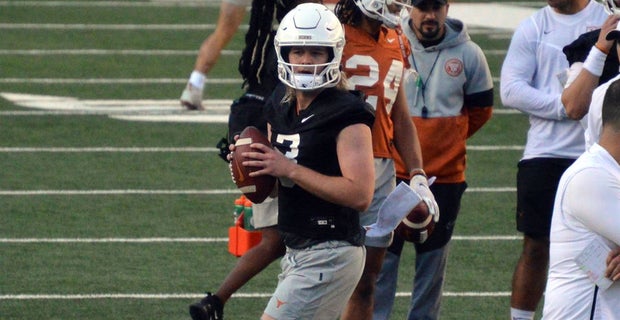 Number of transfers: 5
The word: Like Alabama's small transfer class, Texas head coach Steve Sarkisian went for best-available talent and wound up landing the second-best quarterback available in former Ohio State five-star Quinn Ewers along with two former Alabama playmakers — Jahleel Billingsley and Agiye Hall. Wyoming's Isaiah Neyor, also a Texas signee who joins a talented wide receiver room, was the No. 20 player overall in the portal after a banner season with the Cowboys. Ewers, along with Williams at USC, are arguably the two most important transfers in college football this cycle and will go a long way in determining their respective teams' fates this season.
9. TCU Horned Frogs (53.98)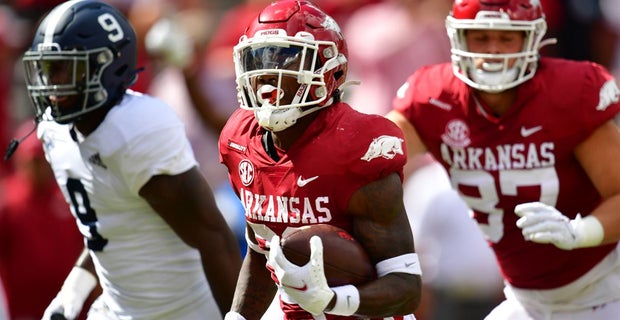 Number of transfers: 13
The word: How about a baker's dozen players for the Horned Frogs and first-year head coach Sonny Dykes out of the portal? After losing the aforementioned Evans to the portal out of the backfield, TCU flipped the running back position with three transfers, including Trelon Smith from Arkansas and Florida State's Corey Wren. Tymon Mitchell, a 6-foot-3, 300-pound interior defensive lineman from Georgia should make a splash and two players from Texas — tight end Jared Wiley and linebacker Terrence Cooks — are looking for a fresh opportunity in Fort Worth. Get used to this, TCU fans. Dykes is planning to embrace the portal every cycle.
10. Miami Hurricanes (53.37)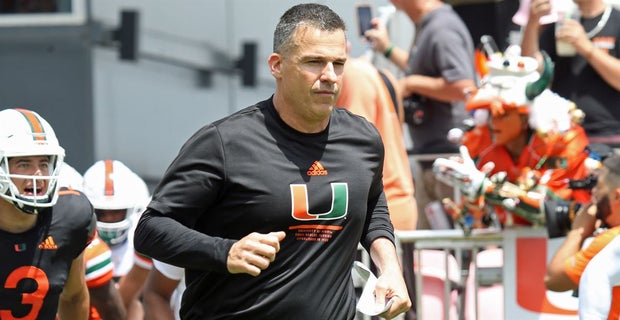 Number of transfers: 11
The word: Cristobal and the Hurricanes improved their roster quickly through the portal with 11 transfers, including 10 from Power Five programs. Cristobal convinced two former Oregon offensive linemen to follow him to south Florida and landed a running back-wide receiver combo from Ole Miss and Clemson, respectively. Cristobal is in win-now mode at Miami and among first-year coaches, has a roster that's better than most in the ACC Coastal. Defensive line was a position of need as soon as he arrived and Cristobal was able to sign five pass rushers this cycle out of the portal.
Source: 247SPORTS